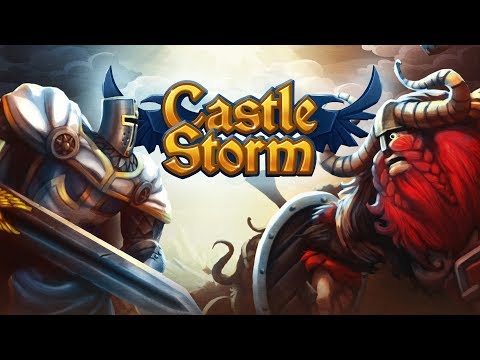 "The blue gem was taken by the king of the land
While the Vikings took up the red one in hand"
CastleStorm is out now on the Nintendo Switch!
Defend the Kingdom as Chief Ramhorn moves to steal the Teardrop Gems that symbolize the truce between the North and the South.
Experience the quirky medieval setting of CastleStorm through the funny and engaging story as you race after the blue gem to restore order. Joined by the two campaigns originally released as DLC, you will able to take the reigns of the Royal Guard and Viking Elite armies as well.
Build up your unique castle by placing rooms that let you spawn troops and give them bonuses as they fight. When you're happy with your castle put it to the test against other players online in the Versus mode and find out who's better at building…or destruction.
If you'd want to bring a castle to the ground and see a reaction, you can also play all multiplayer modes locally!
CastleStorm now available on Nintendo Switch!