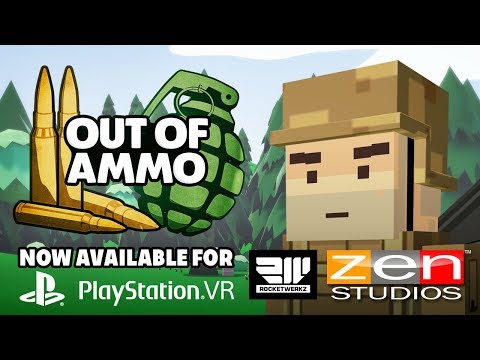 This is not a drill, soldier. Pick up your rifle and man your battle station — the enemy is here!
Out of Ammo shoots its way to PlayStation VR, and you can
get it right now
! A deep and unique strategy-FPS experience awaits you, where you'll need to hone very different skills in each game mode. Make use of the PlayStation Move motion controllers with aiming and reloading your guns in real time.
The best thing is, you don't have to brave the dangers alone! You can team up with a buddy and play all the modes in co-op multiplayer!
Repel waves of enemies in Survival, and place your bunkers and towers in the best spots to defend. Maintain a steady perimeter — and when the time is right, get your hands dirty as you assume the role of one of your soldiers.
If you want an adrenaline rush, then the FPS modes Overwatch, Vertigo and Icarus will surely give you the kick you are searching for. Defend your comrades from a clock tower, survive after a plane crash, or extract valuable information from a mansion in the city.
Either as the commander or someone jumping into the fray, pick up Out of Ammo and defeat the enemy. Out now on PlayStation VR!