I started this thread on the FX2 Steam forum. Thought I would add it here as well. This can be new features for FX3 on the Steam, Xbox 360, or Xbox 1. Though I'm not sure if all these features can be implemented across all platforms.
I don't think FX3 is expected to be released until next year. But I think there was a game informer article last year in which Zen discussed some of the features they wanted to include in the next generation of Pinball FX 3. I believe they discussed things like a persistent progression system, new tournament modes, and social integration. It was all pretty vague. But it got me thinking, what kind of new features would I like to see in FX3? And I am also curious about what everyone here would like to see.
Here are some of my ideas:
I for one don't use social media like facebook or twitter so that didn't really resonate with me. But new tournament modes seem like a cool idea. I like the "tournament mode" on real machines that make the table harder by getting rid of extra balls and random events. I would also like to remove kickbacks and limit nudging.
Right now, only Zen devs can set up tournaments and they only occur a few times a year (on the consoles). In addition to a special "tournament mode," I would like there to be a whole new tournament or league option that players can organize with friends. You can do this now, unofficially and track scores manually, but it requires a lot of work for one person to track all the scores and make sure they time the start and end of tournaments when weekly scores are reset. It is a real pain. I imagine a system where one person can organize a tournament with their friends within the game. And when setting up a new tournament the organizer can set up a bunch of different tournament options. Some of these options could be the "tournament mode" I mentioned above. Or the ability to choose how many tables and which tables you want to include in your tournament. Perhaps you can only play each table once and that's it, or you could set up a time limit like a week to play all the tables as many times as you want. I imagine this kind of tournament system would allow players to set up different leagues. Someone could organize a novice, intermediate, or wizard league with custom options. Perhaps a ranking or ladder system could be implemented. Of course Zen could still organize official tournaments for prizes but I think a new tournament or league option could draw in more players and foster a more active player community.
Lastly, I would like to see some more dynamic lighting. The Pinball Arcade and Pro Pinball have released demos with some cool lighting effects. Wouldn't it be cool if you could adjust the ambient lighting so you could play in a darker room. Also, real pinball machines have a lot more flashing lights that really pop when you start up a mode/multiball or when you complete a mode. Check out this video demo by Pro Pinball: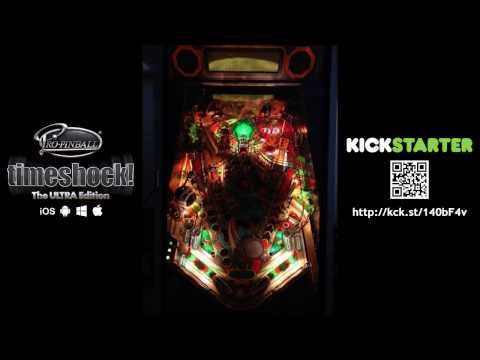 This is the kind of thing I want to see the next gen consoles and steam version to have.
What kind of new features would like to see in FX3? I know a bunch of people have been a little miffed by the lack of multiplayer in the Steam version. Do you want multiplayer? Very few people utilize multiplayer on the console versions. If you want multiplayer modes, what kind of modes would you like to see? Novice players, would you want a tutorial mode where the game could teach you and allow you to practice some basic and advance pinball techniques like dead flipper passes, hold passes, nudge passes, post tranfers, bang backs, etc? Right now it is almost impossible to perform live catches, drop catches, or tip passes. Would you like an upgraded physics engine that would allow you to perform these manuevers? Count me in as a yes for that. Do you want the ability to adjust slingshot strength or flipper length? What kind of single player changes do you want to see? Do you want better table guides? I am interested to hear the ideas that other players have. But please don't let this turn into rants that bash on the devs. This is only meant to foster ideas about what you would like to see improved or new features that might make the game even better.