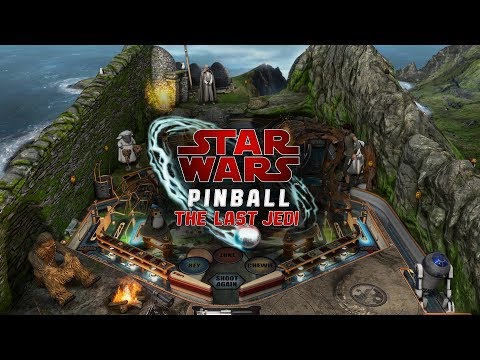 New Star Wars™ Pinball: The Last Jedi Trailer Takes Us to Ahch-To Island
With less than a week until the Star Wars™ Pinball: The Last Jedi two-pack is available for Pinball FX3, Zen Studios proudly presents the trailer for Star Wars: Ahch-To Island. On this table, Luke Skywalker (reluctantly) welcomes you to his secluded hideaway, as you train Rey in the ways of the Force, convince Luke to join the Resistance, and help Chewbacca deal with some Porg problems.
This coming Tuesday, April 17, the two-pack will be available for Pinball FX3 on PlayStation 4, Xbox One, Windows 10 and Steam, as well as for Zen Pinball on iOS, Mac, and Android.