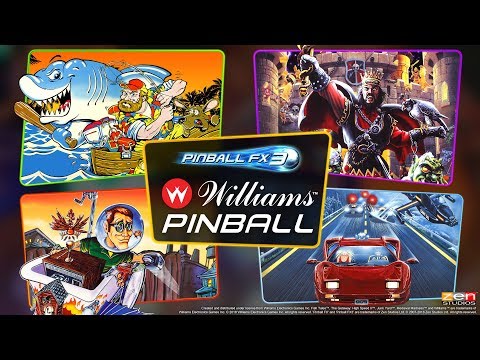 It's finally here!
We are excited to announce Williams™ Pinball: Volume 1 is NOW AVAILABLE on Pinball FX3 for Steam, PlayStation 4, Xbox One, Windows 10 and Nintendo Switch; also in Zen Pinball on Mac!
This iconic three-pack of pinball perfection features Medieval Madness®, Junk Yard and The Getaway®: High Speed® II. Also, in celebration of the Williams and Bally collection joining the Pinball FX3 library, Fish Tales is a FREE download for all players – LIVE NOW.
And if all that weren't enough, each table includes two versions: a classic true-to-form simulation as well as a remastered version with the addition of 3D interactive characters, side wall art, ball trailer effects, particle effects and more! At the toggle of a button, you can switch between classic and remastered versions of the tables. We've also given you the ability to choose your own preference for ball physics, whether that be a classic physics simulation just like you've experienced in arcades or Zen's modern-day digital pinball physics you may have experienced on other tables.