But i still want to point out the brightness difference between TPA and Zen versions.
TPA: ( PS4 screen )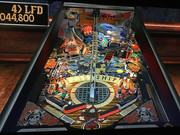 Zen: ( Switch handheld Screen )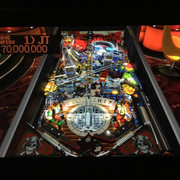 Visual is a no contest, Zen look way better, but the brightness on the flipper on Switch ( tried trial on PS4, same thing ), is way darker if im taking a comparison of TPA.
Is the real pinball as hard to see the black flippers? I mean if its supposed to be that dark, its a good thing, its a crazy challenge. I can still turn Zen FX effects on and the flipper change color to red and white to correct the issue to make it more playable, but its more wondering if the brightness on black and red flipper isnt a bit too dark than it should be.