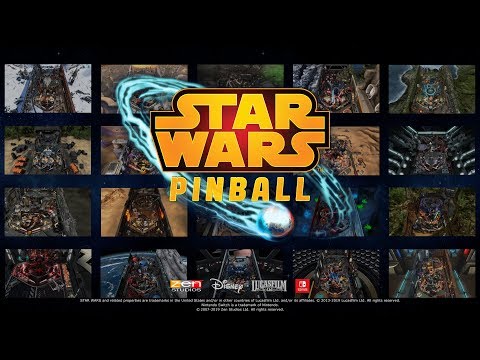 Pre-Order Now
HERE
!
A galaxy of pinball awaits starting September 13! Preorders for Star Wars™ Pinball on Nintendo Switch are now available for digital download on the Nintendo eShop – and for the first time ever on any platform, as a physical retail release at select retailers. Star Wars™ Pinball includes a collection of 19 Star Wars™-themed tables, as well as new features exclusive to the Switch for only $29.99.
The first Star Wars™ game to release on the Nintendo Switch, Star Wars Pinball will take full advantage of the platform's unique functionalities, like HD Rumble and vertical play orientation – which, in our opinion, is the best way to play pinball. In addition, Star Wars™ Pinball will also feature various never-before-seen gameplay modes exclusive to the Nintendo Switch Star Wars™ collection like Career mode, the Galactic Struggle, Force Training and more.
We are excited to bring the Star Wars Pinball collection to the Nintendo Switch, available now for pre-order in both retail and digital - arriving September 13!